Garage Keeper's Liens: (Mass Gen Law Ch. 255, sec 25/26)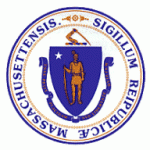 In most cases, if an abandoned vehicle was not a police or public authority ordered tow, it would be a garage keeper's lien. A garage keeper's lien is just another way of saying that you will sue the owner of the abandoned vehicle. A garage keeper's lien is a civil action at the district court that has jurisdiction where the vehicle is being stored. Auto impound Solutions has a tremendous amount of experience in this part of the business. We will typically build your case, arrange for all service and notifications, write the complaint and then work with an attorney.
All courts will require that you provide proof that the work/stoarge/care was authorized. You must also be able to provide a complete and accurate itemized work order listing the money owed.
There are many factors you must consider when deciding whether to file a garage keeper's lien. The cost to perform this process, more often then not, may exceed the value of the vehicle. Every court is different on the requirements to file a claim. If the owner is unable to be served, we have seen courts dismiss the case. If the owner answers the complaint, you may be in for a legal battle that just really isn't worth it. If there is a lien holder involved, they must be named as a defendant in the matter.
This is why you really do not want to perform this process without the assistance and expertise from Auto Impound Solutions. We strive to resolve lien issues in the most amicable way possible for all parties involved before they ever go to court. In many cases, by allowing us to send letters and act as your agent, we are often able to resolve the matter without ever going to court. Please call us so we can answer all your questions on garage keeper's liens.
Prices to process a garage keeper's lien are generally as follows:
$1,500.00 processing fee
$150.00 per document served in hand
$200.00 court file fee
**Attorney fee's to be paid by the customer**
**Auto Impound Solutions requires a contractual agreement and partial payment prior to engaging in any garage keeper's lien enforcement**