Police & Public Authority Impounded Vehicles: (G. L. C 159B, S 6B, C. 255, S. 39A)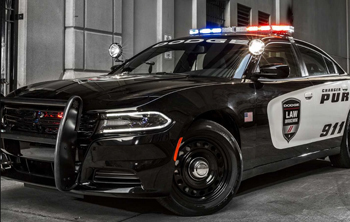 This is the bulk of our business.
Auto Impound Solutions
currently has approximately 75 clients throughout Eastern and Central Massachusetts that utilize our services. We are now processing over 500 cars per year. Taking a quote from one of our clients, they said, " we can do this process, but you can do it much better."
The process is more than just sending out certified letters and filling out RMV documents. We look at the big picture. The vehicle in question may be someones single most valuable possession. It was not abandoned intentionally. For these reasons, we leave no stone unturned.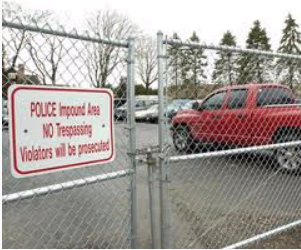 Here is what we do with every public authority impound.
We see the vehicle, we obtain any and all documents inside the vehicle that would assist us in identifying the owner and current address. The owner is not always who you think it is.
We will photograph the vehicle, usually numerous different angles as well as interior photos. We record the general condition.
We confirm that the VIN number is authentic.
The VIN number is then checked through our various different data- bases to confirm ownership and authenticity. We have direct access to the Massachusetts Registry of Motor Vehicles through their ATLAS program. We have access to World-Wide information software, Lexus Nexus software and Auto Data Direct that enables us to get accurate motor vehicle information quickly. We are also authorized to receive motor vehicle records direct from most states in the country. We can obtain information from police departments.
We check stolen records by utilizing National Insurance Crime Bureau (NICB) data as well as other sources. This step is most important because we find that many vehicles in an impound yard are currently reported stolen. We estimate that 10 percent of the cars we process are currently reported stolen.
We check salvage records also using NICB data. We find many vehicles have been salvaged and then impounded. If the vehicle was never re-inspected and registered, you would never know this. Title fraud is a serious crime and without obtaining this information, you could be accused of washing a title.
We obtain lien holder information and check the title status. Current law says you don't have to notify the lien holder however there is recent case law that would say otherwise. It makes sense to notify the lien holder. The title status is very important. You need to know if you are dealing with an electronic title, a memorandum title or a revoked title.
We send our own certified letters through our software program. We prefer that we send any letters required after 30 days. We prefer this because we have found over the year's problems with the information the company initially received and the dates that letters were sent. We have also found over the years that our certified letters generate a response. Quite often, our letters get an interested party to claim the vehicle and pay you what's owed.
When our letters generate a response, sometimes this process must cease and you must proceed under the guidelines of a garage keeper's lien. We know when to stop and when to proceed.
We write required legal ads and arrange for publication. We include only what is legally required to be in the ad. Legal ads can be very expensive and can cost up to $500. This is one of our biggest expenses.
We write the letter to the Police Chief on the correct date required by law.
All RMV documents are completed, including affidavit, bill of sale and application (RMV1). We also will go to the RMV to process paperwork.
The vehicle can now be sold. There are many ways you can now sell the vehicle.
We offer dealer sales, meaning we can obtain a title for you in the name of one of our dealers for re-sale purposes. This allows you to obtain a title being sales tax exempt. This is done only for auction sales.
The originals always go to the RMV and all records are kept in our software program.
We now offer On-line auctions for all our customers through Auctions International.
This new service beginning in 2022 allows Auto Impound Solutions to do what no other company in Massachusetts has ever done. We now can manage the lien and auction process from start to finish. Companies can see sale prices two to three times what they were previously selling for. More importantly, cars will be sold "as is" so you will never have to see them again. This is a great way for our clients to increase revenue with little to no effort on their part. Vehicles will be categorized by:
1. Scrap/Junk: Non repairable/ not likely to be repaired/ no valuable parts or accessories. We will provide lien processing only for these vehicles.
2. Possible re-sale (a vehicle requiring some mechanical repairs and/or minor collision repair) We will provide lien processing enabling a buyer to obtain a title.
3. Re-sale: A vehicle that is not likely or appears to not need repairs. We will obtain a Mass title.
So ask yourself…
are you doing all this when you process an abandoned vehicle? If not, it may be why this aspect of your business can be a burden and a source of much of your frustration.
Please Note: Auto Impound Solutions will not deal with salvage vehicle inspections, stolen vehicles or any type of transaction that we deem questionable.