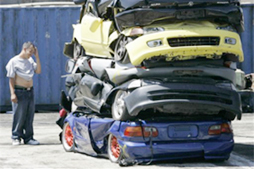 Every Massachusetts company that tow's, repairs or stores motor vehicles has to deal with the problem of abandoned and unclaimed vehicles. The quick solution is to call the junkyard. The problem is that you may be in violation of the law. There are strict rules that must be followed. Auto Impound Solutions was founded on two very basic principles. First and foremost is to protect our customers and limit their liability when disposing of abandoned vehicles. Second is to maximize the return on a vehicle that can be sold when a lien is involved
As a business owner, it makes sense!
You want to make the most amount of money possible. Many business owners don't have the time, do not know the process or can not find the answers to their questions.
The lien procedure in Massachusetts can be ambiguous and often open to interpretation. Although we have attorney's on retainer available to process court liens, not all cases require that an attorney represent you. Auto Impound Solutions is the sensible alternative.